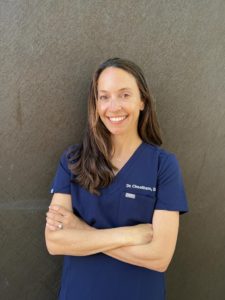 Dr. Cheatham
Dr. Mary Beth Cheatham aims to treat every patient with compassion and understanding.
She earned her undergraduate degree in Economics from Princeton University where she and her teammates won two NCAA Division 1 National Championships in Women's Lacrosse. She went on to earn her dental degree from Columbia University College of Dental Medicine. There, she developed a passion for educating her patients on dental complications and proper hygiene as well as an appreciation for esthetic dentistry. Dr. Cheatham completed a General Practice Residency at North Shore University hospital in Manhasset where she received advanced training in all aspects of general dentistry including treatment of medically complex patients and esthetic procedures.
Dr. Cheatham works hard to incorporate new technology and evidence based research into her practice. As dental care and technology is constantly advancing, she prioritizes keeping up with these advancements through extensive hours of continuing education and training.
An active member of her community, Dr Cheatham gives back in many ways. As a member of the Princeton Alumni Schools Committee, Dr. Cheatham interviews applicants each year. She helped organize a local Adaptive Fitness program, volunteers in Manhasset Schools and enjoys coaching all of her four children in lacrosse and other sports. In her free time, she loves to play tennis, travel and spend time with her husband Marty and their children Danny, Max, Charlie and Sadie.